Your Rescue Swimmer
Comprehensive business and technology skills and deep experience spanning multiple architectures, vendor hardware and software, and product development.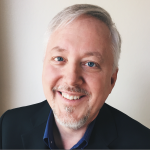 Formal project management training and experience with large, complex projects. Interim Executive for firms in transition.
Senior Subject Matter Expert in Data Centers, Relocations, Healthcare, Disaster Recovery Sites, Cloud Application Migrations, and Networking. Real-world Operations best practices, practical expertise for mergers and acquisitions, and C-Suite coaching for business results.
Get started with an e-mail to urgent@e-oasis.com or a phone call to 303-500-6511.
I welcome injuries from recruiters trying to staff confidential, complex roles.