Since 1996, E-Oasis has expedited the digital transformation of many firms.
I welcome your inquiry to learn how I can be your rescue swimmer!
Avoid the cost of doing nothing!
An expert, interim executive can jump start your organization during a time of transition providing a leadership role model for transformation. Are you ready to start?
The process begins with an assessment of your needs and a determination of the term of the engagement to accomplish your key initiatives.
Let's discuss working together
I've helped firms large and small and can adapt your engagement to your needs:
Professional Services Practice Acceleration
Digital Transformation of software, infrastructure, and process
Data Center Migrations including cloud, edge, and on-premise
Disaster Recovery Reference Design and Implementation
Mergers and acquisitions present unique challenges for leaders because affected individuals don't always optimize for the firm. I can help in these areas:
Flight Risk and Technical Due Diligence during mergers and acquisitions
Current Technology and Operations Assessment
Identify Misalignments blocking efficiency, profit, and morale
Optimizing ongoing operations often encounter resistance and bias. I can help with these services:
Refocus on Your Existing Customers before they are captured by Competitors
Identify Friction and Coach for Agility
Executive Workshop Sessions for Digital Transformation
Engagement Offerings
There is no offering that fits everyone. Here are a few ways to work together:
Interim Executive – When you need a role filled temporarily with an urgent need to accelerate your firm.
Confidential Coach – You want to sharpen your own focus with an experienced course-correcting coach.
Assessments for Friction and Misalignments – When you need a savvy outsider to speak truth to power.
Attention Recruiters: If the opportunity is right, I even consider W2 engagements.
Contact Me
Here are some helpful questions to consider when you call or e-mail.
What problem are you trying to solve?
What time-frame and external milestones are important to your firm?
Are you in need of urgent assistance?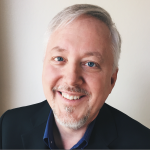 Get started today with an e-mail at urgent@e-oasis.com or a phone call to 303-500-6511. We'll have a conversation and figure out the best way to proceed.
Need a custom speech tailor-made for your audience? Download my Speaker Bio and contact me with your need.
Looking for my Books? Visit my Author Page on Amazon.
Stay Connected? Send me your request to stay connected on LinkedIn.